BSL Sign Language Dictionary
Search and compare thousands of words and phrases in British Sign Language (BSL). The largest collection online.
About
Where do the dictionary definitions come from?
Dictionary and word definition information is from WordNet by Princeton University. https://wordnet.princeton.edu/
Where do the video signs come from?
The videos come from a number of sources: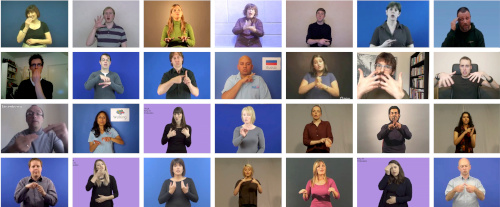 How many signs are there?
Currently there is just over 21,000 videos listed on this site. Signed by more than 150 different signers.
Why is there sometimes multiple signs for a single word?
This can be for several reasons. Firstly a word can have more than one meaning, and thus the sign changes for each meaning. Also, there can be regional variations on how a sign is presented.
You are missing a sign? I have spotted a wrong sign?
If you would like to send additional video signs that you would be happy to include on this site, please send them to me. If you have spotted any mistakes or errors, please contact me and I will do my best to fix.
Looking for ASL?
Visit www.SignASL.org for the American Sign Language version of this site.